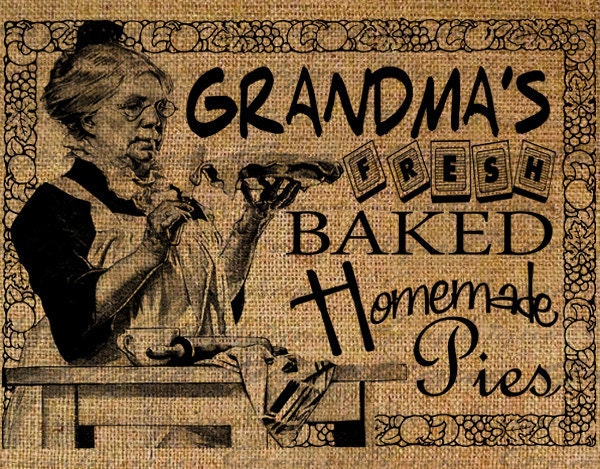 My Dream Of Owning A Little Diner
For as long as I can remember...I've loved to cook...And back when I was a little girl...people didn't know about eating and cooking healthy...we thought the old food pyramid was the way to go....So since mom had a beauty shop right there at our home and usually worked until supper time...it was common for me to get supper going...tasting as I cooked.
Mom used to tease about how I'd fry 2 chickens for supper or a huge package of pork chops...chicken and pork chops were always my favorite meats to fix...AND when I was a little girl...meat and fried potatoes was all I knew how to fix.
When we married and I moved to Colorado Springs with Billy to finish out his 7 months in the service...mom made me a little cook book and I'm telling you the truth...you would have thought I was mentally challenged if you had read that cook book. But really...it was comparable to what I would make for Kim...even today...giving every single...possible detail.....
But so many recipes with multiple ingredients...started out with...."open the can". Like I wouldn't know to first...open the can of tomatoes before putting them in the recipe.
In my homemade recipe book...I had recipes for really complicated things...like Swiss Steak and Meatloaf and Scalloped Potatoes and Bum Stew. :-)
But I acquired a passion very early in our marriage...for cooking... that I can't even describe, today. If I was just a little more organized...I'd be cooking all the time...and some days....it seems like I DO cook all the time. And I don't like nor do I want to COOK....gourmet. I love the old time way of cooking and all the good old foods of decades ago....It's just hard to enhance...perfect...so why even try.
When Kim was a teenager....I BELIEVE her first job...was at Park Plaza Diner...and in the summer and on weekends....she had to go in about 4am...She loved that job and "I" loved that little diner...and I always said that when those ladies let it go. I wanted to lease it for a year and see what "I" could do with it. And I wanted simple...home style meals.....with gospel music around the piano on Friday and Saturday nights with a good harmonizing group and plenty of sing a longs :-) Friday and Saturday nights were going to be the only nights I was going to be open. I wasn't wanting a full time job....I was just wanting a little diner too cook and play in.
My main entrees were going to be Fried Chicken, Fried Fish and Meatloaf....with just a few classic and mouth watering side dishes. And boy was I excited....But when their lease was up and it was up for grabs...I backed out...so now... I just cook for my geezer...the kids and anybody else that will let me drop off a meal when I have time. I LOVE TO FEED PEOPLE.
I LOVE bold flavors...if that flavor is good.....I don't like wimpy cooking or seasoning....So often we've eaten somewhere and Billy would say..."This would be good...if it just had some flavor" Because he's so used to really seasoned food with real butter and real cream and sugar and cayenne in almost everything.....
But as we grew older and got more and more aware of staying healthy..I've tried to lean towards more healthy foods...although meatloaf is still one of our favorite foods......I now make a Jalapeno Meatloaf that is so sooooo sooooooooooooo delicious. It's just lean ground beef...lots of diced onion...way too many sliced jalapenos for you guys probably :-) and then I mix up catsup and a little brown sugar and hickory flavoring and some dry oatmeal and blend a little of that into the meatloaf and then spread the balance of the catsup/brown sugar/jalapeno's on top...and I top THAT....with onion rings ....and you talk about good...my goodness gracious.......
Another dish that I just found the recipe for this summer when I was setting at the hospital while one of our church ladies had some tests run....was a veggie bake and that may sound generic...but just wait until you taste it....and this is what you do.....chop any veggies in a huge bowl.....melt butter in a bowl...add a little oil.....pour the oil and butter over the veggies that you have salted and peppered and toss well....and pour them into a deep baking dish...and I usually use fresh tomatoes, AND green tomatoes... zucchini, bell peppers, onions, lots of jalapenos :-)...muchrooms, sliced potatoes sometimes.......any veggie will do....but boy...you talk about good...I bake this for about 1 to 1 1/2 hours....and you need lots of veggies...because this cooks down so low....I bake it until the veggies are getting good and brown....
And here's a couple of others that you might like....
Homemade Yeast Rolls
:
2 pkgs rapid rise yeast
1 c warm water
3/4 c sugar
2 eggs
2-3 big dollops of butter
3 tbsp honey
all purpose flour
I dissolve the yeast in the warm water and add the sugar and stir to dissolve that....whip the ROOM TEMPERATURE eggs in a side dish just to get frothy and add to liquid....melt butter and add and stir...add the honey and I just add the flour until I know I get the right amount.....I like the dough to be light and fluffy ...but stiff enough not to fall when you move the pan :-) let rise about 45 min to an hour and bake for about 20 minutes in 400 degree oven......These rolls are DELICIOUS....I was at a gospel singing a few years ago and it was a pot luck after the morning service and before the singing and I took these rolls and the announcer for the quartet got up and said "I'll introduce the quartet in a minute....but first I have to know who made those rolls"....I raised my hand and he said, "I HAVE to have that recipe".. :-)
****************************
Simple Whipped Potatoes
Real or instant potatoes
real butter
1 tbsp mayo
2-3-4 big dollops of sour cream
1 big can Pet Milk
salt and lots of black pepper
Now if you think whipped potatoes are bland...try this recipe...and I just adjust amounts depending on how big a pot I'm making...When was the last time you were asked for your recipe for mashed potatoes? I get asked for my recipe all the time...try this...you'll love it....Wish I could give you specific amounts...because that's the key...but make a pot and play with it...you'll get it....
Shoe Peg Corn Salad
(this is a delicious summer side dish..full of crispy crunch)
1 can shoe peg corn
1 can baby peas
1 can french style green beans...diced
1 med onion diced fine
2 stalks celery diced fine
1/2 bell pepper diced fine
1/2 c sugar
1/4 c oil
1/4 c apple cider vinegar
Drain the corn, peas and green beans...dice green beans...pour all into a bowl. Add the diced onion, celery and pepper...Cook sugar, oil and vinegar for about 1-2 minutes to dissolve the sugar...cool and pour over veggies....chill in frig overnight....
***********************************************
Chili Sauce
(people ask for the recipe for this every where I take it..absolutely delicious)
Canned diced tomatoes
1 large onion diced
1/2 bell pepper diced
jalapeno peppers
2 c apple cider vinegar
1 to 1/2 cups sugar
1/4 c brown sugar
1 tbsp pickling spices...and I just tie mine in a coffee filter and drop it in the pot....when the mixture thickens....take the filter of spices out of the pot before letting it cool.....then put into containers or whatever....
I used to make this with garden tomatoes and can it...but since the kids are all grown I just use canned tomatoes and make it as we need it. When "I" make a batch...I use 2 large cans of petite diced tomatoes...and I use about 8 jalapenos diced really fine...because we like foods really hot...Put all of the above in a pot...and simmer...stirring occasionally.....this has to cook down low and get thick and takes about 1 1/2 hours
*************************************************
I hope you all have a safe and super wonderful weekend.....Let's all make some warm and fuzzy memories this weekend....that's what we're going to be doing......
Let's start a FANAFI Club...what do you say? Let's all find a need...and fill it.....F A N A F I :-) Are YOU a member of the FANAFI Club? I want to be.......
Thanks so SO much for stopping by...I love you all gobs....
This has been a bird's eye view from Round Knob Canyon and the world of the katydid...until next time...you are loved....