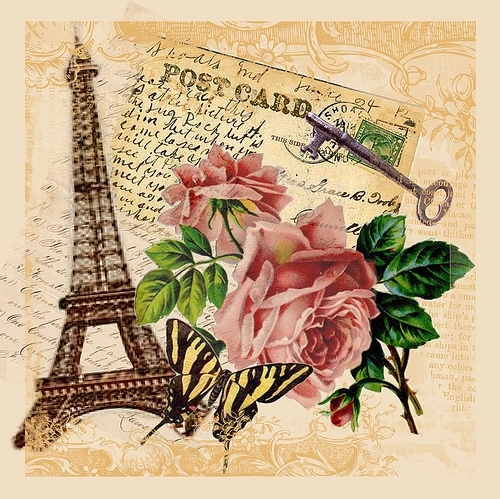 What inspires You?
So what 'does'...inspire you? I've said so many times that I'm the most easily inspired and motivated person on the face of the earth.....I can just hear a phrase or quote when I'm out and about...or even on the tv...and I grab my pen and little notebook that is always within an arms reach and I'm scribbling away...whether I'm at church...or laying in bed at 2am watching tv...or where ever I am...I've even sent myself a tx...when my cell was all I had and I wanted to remember to jot something down later....
I can just see something or even a word on a sign...or hear someone speak...one word or phrase...and I'm off on a story in my mind...and this is nothing new to me...I was this way waaaaaayyy before I started blogging...I've ALWAYS been this way...I think I have what is called...an over active mind. :-) And I can just see a Hoarders commercial and it makes me want to jump up and deep clean....and things stay pretty neat and tidy in our home...really. But I'm just easily inspired and motivated...and I'm SO glad about that...
I always carry a small notebook and pen in my bag...which usually only goes as far as the car...because I hate carrying handbags....and I've even blogged about 'that'....but I keep that little notebook handy...so at any given time...I can grab it and jot down...something crucial that just comes out of nowhere and is running through my mind....I usually have a big black spiral notebook...laying on the passenger seat in the squad car when I'm out and about alone...with a pen handy...and it's nothing for me to be driving down the road and writing with my right hand...and not even looking at the paper at all...but I'm trying to keep up with a thought that's going through my mind....and I'll get home..tear that page out and bring it in and get ready to jot a little more to refresh...and I'll think...well WHAT in the WORLD does THAT say?....Because without looking while I'm writing...it's often gibberish but I usually figure it out. I just have fleeting thoughts that sometimes are gold and I have to be ready at all times...
Dotty Rambo..a super great gospel singer and songwriter... told the story once about how her mind was always at work...and she'd be in a restaurant and a thought would pop in her mind...and she'd grab a napkin and just start scribbling...and by the time she left the diner...she had a song written...
My dictionary that I keep beside my computer at all times... says to inspire is to breathe life or provoke. I like breathe life better. And to be an inspiration...is to encourage and motivate...and I like that thought too...
So many of the pm's that I get...from many of you folks that I don't even know, say that my blog inspires you and that I'm an inspiration to you...and oh my goodness...you have no idea how much those messages mean to me. And I'll run to Billy or call him to the computer to read a message from one of you and I'll be so excited because it sounds so warm and fuzzy and complimentary...and he'll say "Well I'll be" He's not easily inspired....like meeeeeeeeeeeeee :-)
I'm bubbling over reading the message and he's just hammering away...like it's no big deal... YES IT IS A BIG DEAL TO BE AN INSPIRATION TO PEOPLE...or to INSPIRE THEM!!!!! YES IT IS!!!!!!!!!!!!!!!!!!!!!!!! :-)
We should ALL strive to be the best we can...and to lift others up...And not be fuss budgets like some people I run in to...All you need to know about a person stabbing you in the back...you learn from the language they use...and the way they twist their words....
We should ALL strive to do and be an inspiration. What better thing could you possibly do...than lift other people up? Democrats, Republicans, Baptists, Methodists, Mormons....what does it matter when it comes to a person hurting or in need....when YOU have the capability to help that person.....
Now I really don't know how I came to be an inspiration to anyone. Because I spite of the messes I get in and the things I do or try to do...I'm really a very quiet and meek person...until the chips are down for me or someone else.
If you don't know me personally...just reading my blog...you'd think I was a fire cracker...but you'd be surprised...because I'm really more of a 'quiet observer'......I've said many times that in our geezer group of 11 or so people..I'm the quietest of the bunch...and that's so true...I'm not a person that is loud and jabbery in public...and if I know you and see you a block away...I'm not going to run screaming down the block to get your attention to talk to you...If I pass you in a store aisle and recognize you....I'll speak...but I'm not even one to stop and talk for 10 minutes....
But now if I'm in the store and trouble breaks out...I'm not one of those that are going to be looking for the back door...I'll be looking for the trouble and see what I can do to help. And I don't know WHERE I GET that crazy characteristic...because I sure don't have the muscles or the body to back it up....it's just me.
The geezers were laughing at me at lunch a while back....I guess I was being extra quiet and someone said something about me being so quiet and that the folks around us would never know that if something happened in that little diner... I'd be the first to jump up and try to take control of the situation.....And they tease me about that...because even at 5 feet, 130lbs... a few times when we've been on geezer trips...we've had things happen around us and I got a little carried away with taking this or that stranger down a notch or two... But those things happen... without warning....even to me. I don't know why I'm like that in a bad situation....because I'm SO quiet otherwise.....but I just have ZERO TOLERANCE for STUPIDITY. And it just comes out of nowhere...when I'm in bad situations.....
Well...Kim and I were just talking the other day...about how easily inspired we each are...And how we can see just any little something...and it strikes a cord in us and we are on a creative adventure like you would not believe.....
Being easily inspired is a GOOD thing....but do you know what....being an INSPIRATION...is even better. And if we're going to make this old world a better place. It isn't going to start with trying to change other people. Because we don't have the power to change anyone but ourselves. So we have to BE THE CHANGE...WE WANT TO SEE IN THIS WORLD!!!
I LOVE this poem by Edgar Guest...I love most all of his poems. But this one just speaks volume's:
Myself
by Edgar Guest
I have to live with myself, and so,
I want to be fit for myself to know;
I want to be able as days go by,
Always to look myself straight in the eye;
I don't want to stand with the setting sun
And hate myself for the things I've done.
I don't want to keep on a closet shelf
A lot of secrets about myself,
And fool myself as I come and go
Into thinking that nobody else will know
The kind of man I really am;
I don't want to dress myself up in sham.
I want to deserve all men's respect;
But here in this struggle for fame and pelf,
I want to be able to like myself.
I don't want to think as I come and go
That I'm for bluster and bluff and empty show.
I never can hide myself from me,
I see what others may never see,
I know what others may never know,
I never can fool myself -- and so,
Whatever happens, I want to be
Self-respecting and conscience free.
I want to do all the good I can...in all the ways I can...for all the people I can...for as long as I can.....and I hope you do too.....
At Bird's Eye View of the Katydid, we're trying to spread love and laughter and lift folks up, one person, one day at a time...ALL OVER this old world. You can help me by sharing this blog
Peace and love from Round Knob Canyon...I love you all...thanks so much...for stopping by...